While immunizations and medical care are vitally crucial for your pets, proper nutrition is sometimes overlooked. We offer Science Diet and Royal Canin pet foods.
Here at Animal Medical Clinic we offer heartworm, flea, and tick preventative for your feline and canine companions. We believe that with these products, your animals can live happier and healthier lives.
We offer a wide variety of products at Animal Medical Clinic of Forsyth. Pictured below are just some of the examples of products we always have in stock.
We carry:
Hill's Science Diet Foods and Prescription Diets and Treats
Proheart 6 -an injection- heartworm prevention that lasts 6 months
Trifexis: a monthly tablet that prevents heartworms, kills fleas and intestinal parasites
Comfortis: a monthly tablet that kills fleas and intestinal parasites
Certifect: a monthly topical waterproof treatment that kills fleas, ticks, lice (for dogs only)
Revollution: a monthly topical treatment
Frontline Tritak:
Scalibor Collars:
Preventic Collars:
Greenies Pill Pockets for Cats and Dogs
Lean Treats for Cats and Dogs
Dasuquin Joint Supplements
If you ever have any questions pertaining to any of the below medications, please feel free to call us at 478-994-4986.
Heartworm Preventatives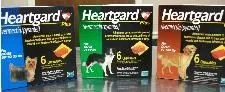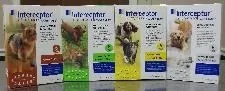 Flea and Tick Preventatives
Treats / Pill Pockets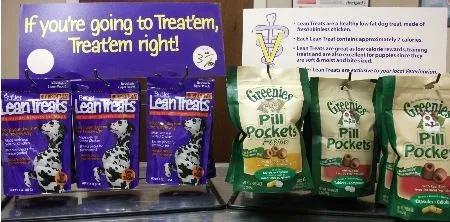 *Here at Animal Medical Clinic, we also carry prescription foods and treats. We carry Virbac tick collars, Frontline spray, kitten/puppy milk replacers, medicated shampoo/spray, and much more!